Solar panel unmanned cleaning robot
Solar power generation efficiency decreases every year
Since solar power generation efficiency decreases every year, the power generation efficiency can be increased by washing the solar panel. Maintenance is not an option but a necessity.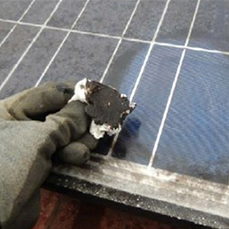 Soiling ~35% ↓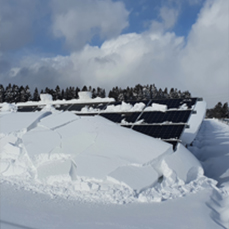 Snow ~20% ↓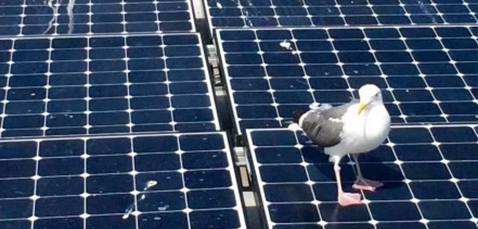 Bird droppings Eco-friendly cleaning required
As power generation decreases, so do revenue. Would you like to lose 10% of your revenue every year? Many solar power plants have applied autonomous cleaning robots. Conveniently clean and maintain solar panels with an autonomous operation for 365 days a year.
The autonomous cleaning robot that prevents loss of power generation
Contaminants and snow on solar panels reduce the amount of power generated,
which reduces profits. Loss can be prevented by washing.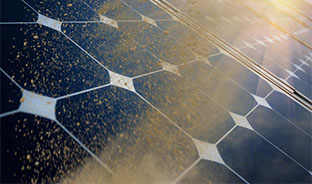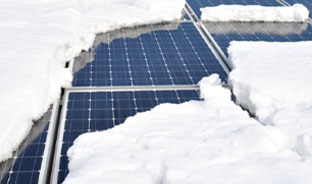 Problem
Reduced power generation revenue by up to 35% due to pollution and snow on solar panels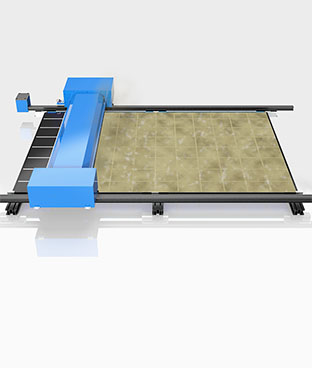 Solution
The autonomous cleaning robot that moves automatically like a car wiper and cleans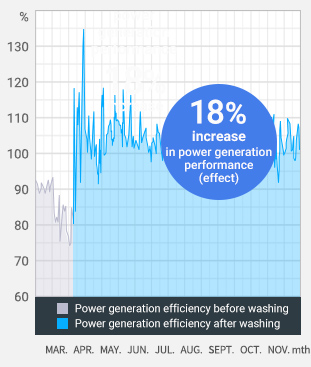 Effect
Power generation performance improvement through solar panel cleaning
Product composition and specifications
Development of an optimal system for cleaning solar panels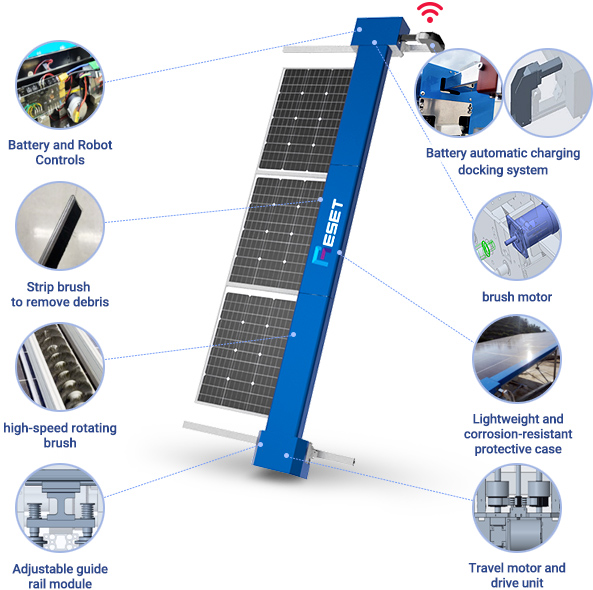 Installation process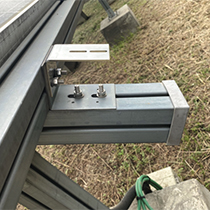 1. Bracket installation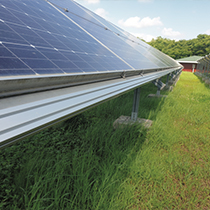 2. Rail installation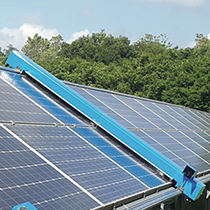 3. Robot installation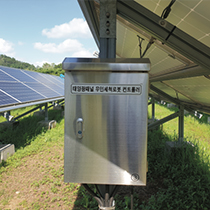 4. Control box installation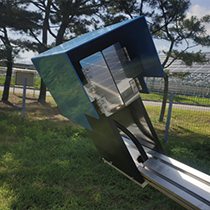 5. Docking Station Installation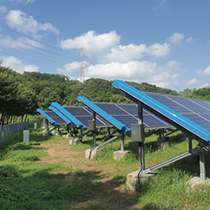 6. Commissioning and completion
Operations Manual
Can be operated with automatic/manual mode setting

Environment sensor

Rain and snow sensor detects the weather and operates in real-time

Operation setting

operation at a set time
(settable, 365 days operation)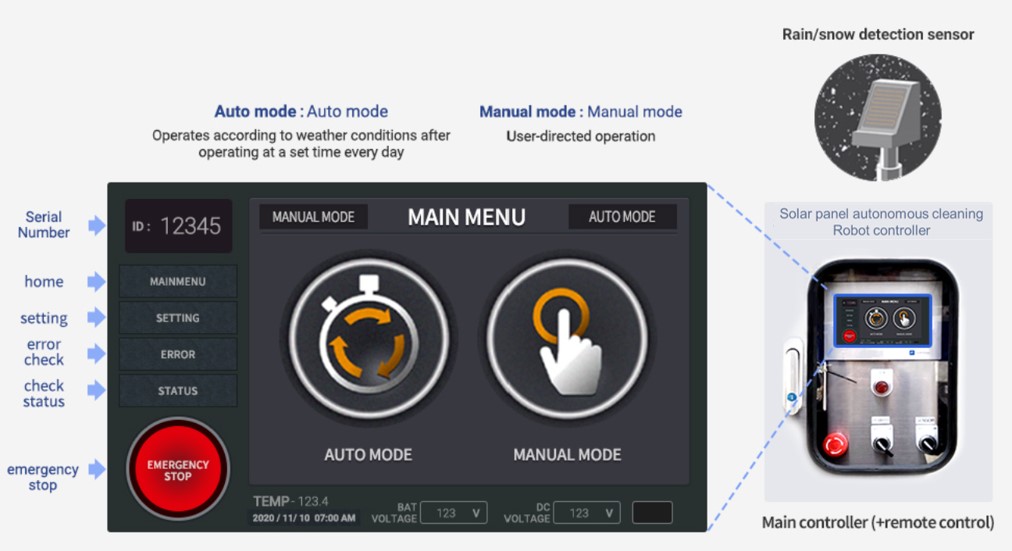 Product performance effect
Solving problems caused by contamination, bird droppings, snow, etc. (evidenced by data)
The effect of installing autonomous cleaning robots in Seoul, South Korea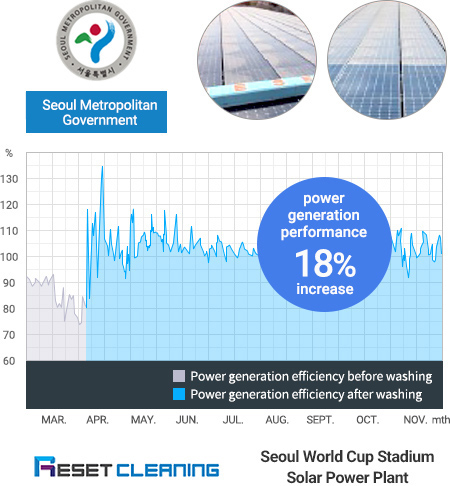 The effect of installing autonomous cleaning robots in Hokkaido, Japan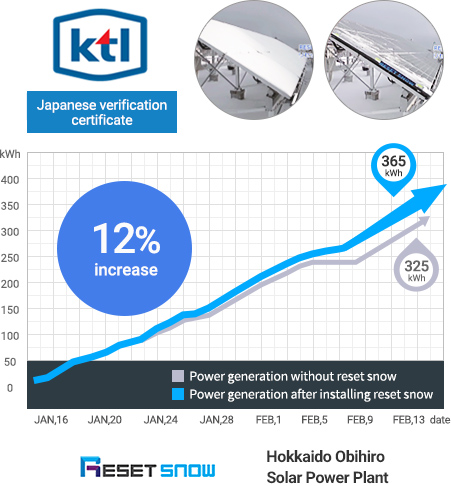 Why reset is the choice
The reasons why Reset Company was chosen are clear, such as being number one in domestic sales and entering Japan for the first time.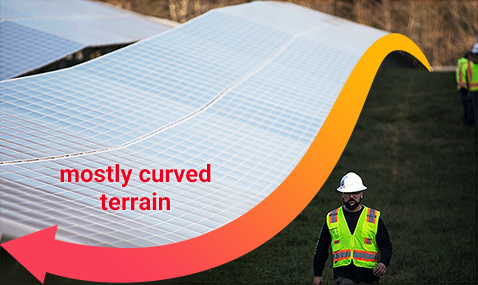 Variable drive patent technology

Can be installed on any type of terrain without restrictions on structure shape (mostly curved terrain)
Industry's first autonomous snow removal technology

Snow removal possible up to 300mm per day (Exported to Japan)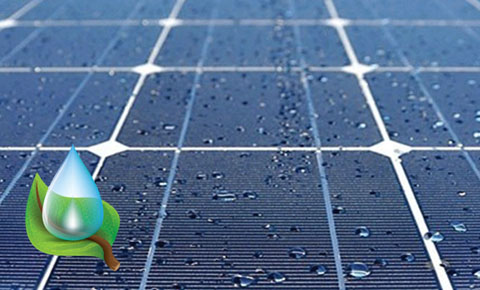 Eco-friendly rainwater cleaning technology

Eco-friendly cleaning that does not use chemical cleaning solution removes 99% of contamination
Domestic and international proven products

Confirmation of domestic and Japanese verification and cumulative sales of 150 units
Can be installed in any solar power plant by custom production