Consulting field

ResetCompany Consulting
ResetCompany Consulting specializes in environment, energy, and environmental health consulting based on the consulting know-how accumulated over many years and experience in performing government service tasks.
We provide specialized services such as response to environmental regulations, environmental and energy policy research, corporate R&D consulting, and management consulting.
Reset Company Consulting promises to provide sustainable consulting services based on expertise and reliability so that we can respond quickly to the rapidly changing policies and regulations in the environment, energy, and environmental health fields, and secure the competitiveness of our customers.
Service sector
Government/public institutions/regional policy research
Establishment of regional special zone plans and mid- to long-term development plans
Establishment of regional innovation industry development strategy and action plan
Feasibility of establishment of local corporations, industrial complexes, and centers
Preliminary feasibility study for investment projects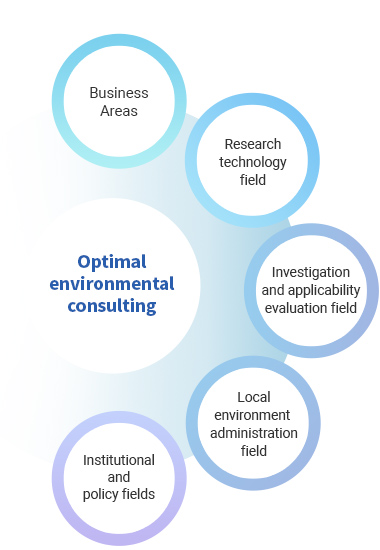 Providing environmental consulting solutions
Through environmental consulting and business analysis, efficient business execution is performed and business costs are reduced.
In addition to cost-saving effects, research and analysis in the consulting process help to develop new environmental technology or applied technology, so that environmental technology development effects can also be obtained.
The solution features provided by Reset Company Environmental Consulting are as follows.
The investigation, analysis, consultation, and provision of information on domestic and foreign environmental regulations. You can take charge of various functions such as consulting on environmental administrative procedures such as environment-related registration and licensing, providing information, and acting on your behalf.
We provide consulting by applying our own know-how so that the consulting entity can provide the desired solution for policies and regulations in the field of environment, energy, and environmental health.
Main service details
1. Public Entities' Strategy & Operations
Based on an objective analysis of environmental changes in the public sector, such as government policy directions and requirements of internal and external stakeholders, mid- to long-term management strategies, business strategies, function adjustments, discovery and feasibility studies of new businesses, overseas expansion strategies, future growth and innovation We provide consulting services for strategy, financial strategy, R&D strategy, organizational diagnosis and redesign, job analysis, and global benchmarking.
2. SME's Strategy & Operations
Based on various government support projects, strengthen and nurture the capabilities of small and medium-sized enterprises in Korea such as competency diagnosis, marketing strategy, overseas market research and entry strategy, business portfolio re-establishment, performance management system establishment, profitability and productivity improvement plan, and operation efficiency plan We provide differentiated consulting services for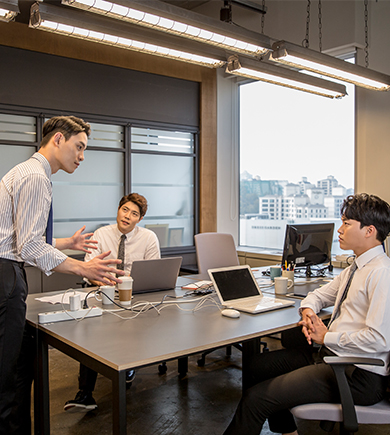 consulting course